AAA SOLAR TEXAS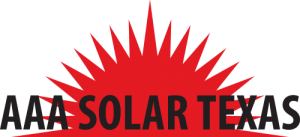 [/vc_column_text][/vc_column][/vc_row][vc_row][vc_column width="1/1″][vc_column_text]Energy demands are changing and electric rates are increasing.  Many homeowners and commercial entities are looking for a cost effective way to reduce their monthly electric expense.  Solar energy is a viable resource to help provide this savings.   Using the sun's solar energy, a solar photovoltaic (PV) system will produce electric for your home or business, which can lower your monthly electric bill.
AAA Solar Texas will design and install a solar system unique to your home or commercial business.  We use quality, American made solar products and components that will provide many years of superior performance and minimal maintenance.  Beware of low cost, "cookie cutter" systems.  Each home or commercial building is different and should be examined thoroughly to achieve optimum solar efficiency.
AAA Solar Texas is a CPS Energy and a GVEC certified solar contractor serving the greater San Antonio, Texas area.
Contact AAA Solar Texas.  We will be glad to provide you with valuable, accurate information about solar products.[/vc_column_text][/vc_column][/vc_row][vc_row][vc_column width="1/1″][vc_column_text]